Owning a home is not just about owning a building.  It is also about being able to live your dreams and live your life the way you want to live your life.  And that means a lot of different things for people.  For many though, one way they want to enjoy their home is by sharing it with others.  One way to share is with your outdoor space.
While being outdoors for a cookout or around a pool is not a new concept, what has grown tremendously over the years is how it has been elevated for more homes and adapted to the various sized spaces.
Here are some of the trends that may lead you to inspiration for the next outdoor space project.

Intricate Details
Finding furniture or decor with materials and designs that had often locked indoors, now make their way outdoors.  The use of webbing, brass, and many other high-end looks are all over the outdoor space.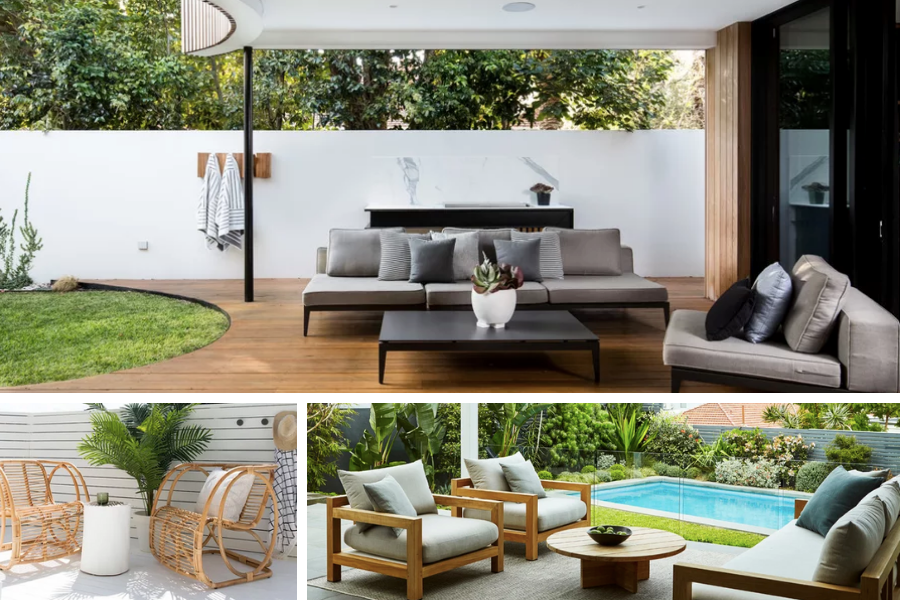 Blended Materials
Taking materials such as steel and laminate and pairing them together is very popular this year.  Combining material types that may not traditionally marry well, now is the way to go.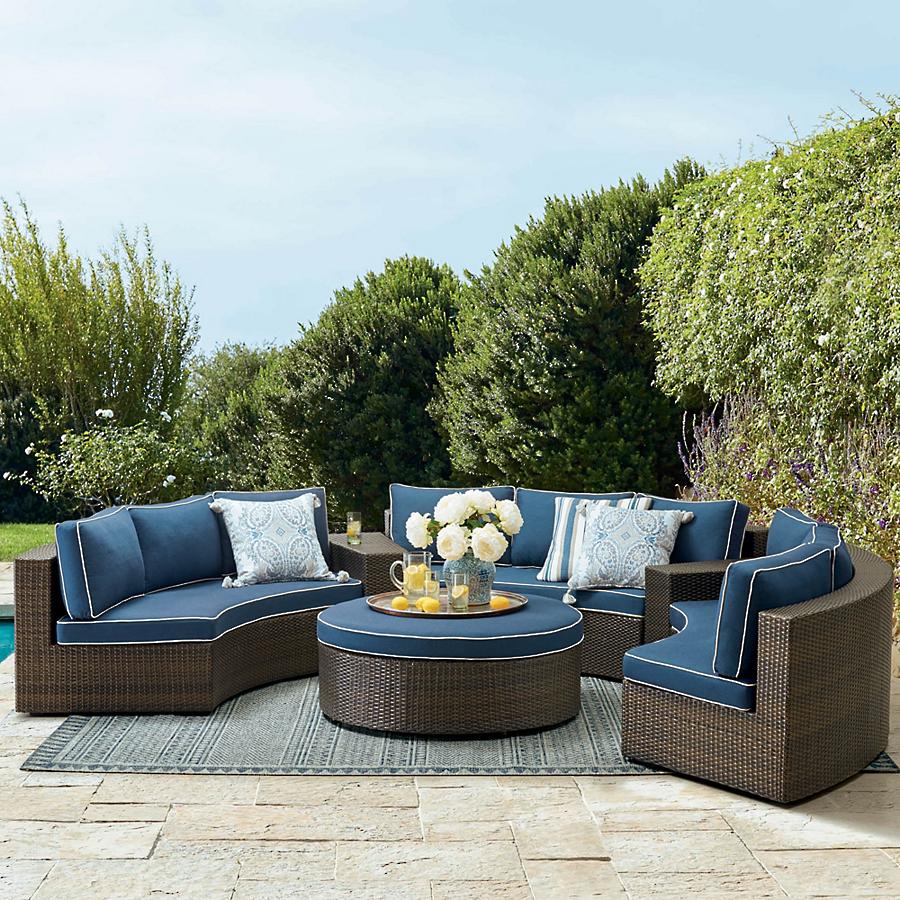 Low-slung and Modular Seating
Deep, low sitting seats can make for relaxing times spent outside.  Versatility is critical for outdoor spaces as well.  Being able to accommodate working in on large patio versus a cozy deck is smart.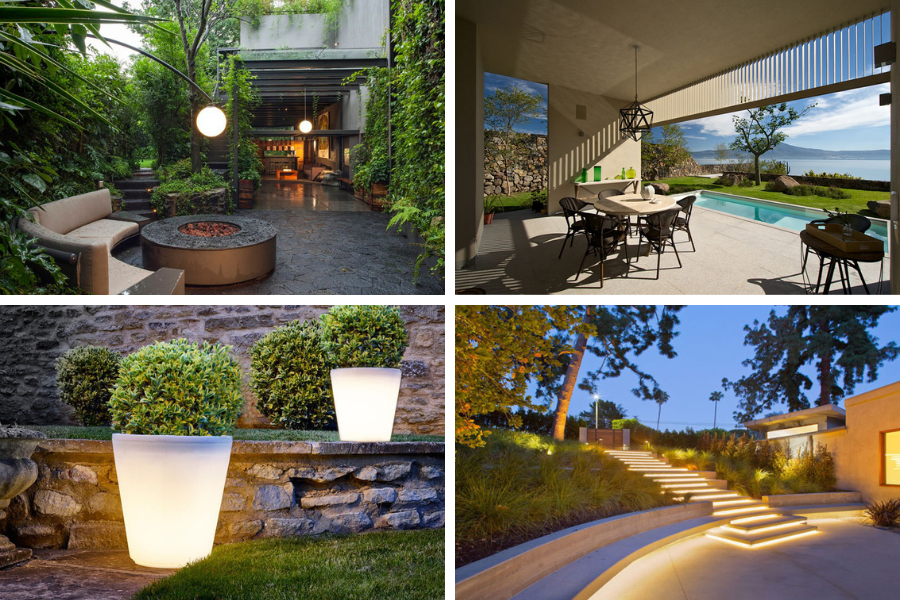 Elevated Lighting
Lanterns, fire pits, canopies with built-in lights all offer a new experience at night aside from the exterior mounted light.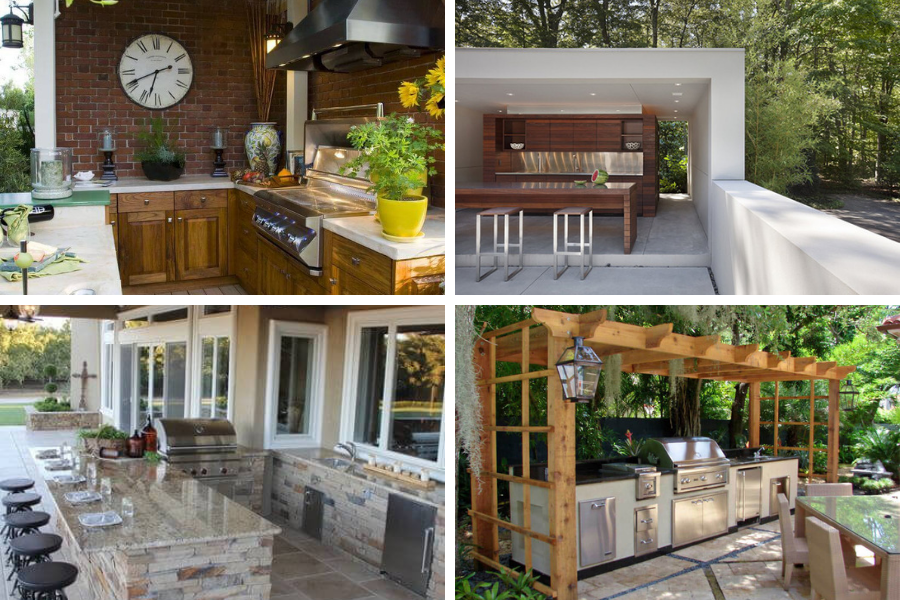 Outdoor Bars and Kitchens
What is cooler than being able to prep and serve the entire meal outside.  No longer is cooking outside just reserved to the grill.  With wood ovens, full sink stations, and counter tops, the kitchen is the outdoor space.  Throw in a L-shaped bar for your guests to sit with you as you make their dinner, you are really setting the stage.  And it has great resale.

Fire pits
We mentioned fire pits earlier to enhance lighting.  But let us revisit that momentarily.  The fire pit can become the focal point of your outdoor space.  You can adapt very easily to size of your space.
At the end of the day, your possibilities are endless.  You are able to make your space, yours and enjoy it how you see fit. If I can offer one major suggestion, do not settle or make an excuse that "my space is not big enough."  Get creative, look for inspiration, and plan it out.  Hopefully some of these ideas can get your started.
Images and Ideas are not intended to copyright, sources for many images are below: 
Outdoor Lighting-The Contemporist