As June begins, so to does the feel of summer.  Well, it actually has felt hot and sticky for a few weeks now.  But let's not "sweat" that and LOOK at some cool ideas, trends, and home happenings for June.

RVA Homearama is here!  And while scrolling through IG or Pinterest is fun, walking through beautifully designed and staged homes is way better.   Take some time and make your way over to the River Mill neighborhood in Glen Allen. Seven custom homes will be ready for you to tour the first half of the month.  Beyond seeing the amazing construction you will also be able to see some of Richmond's best designers.
If the heat is already getting to you, then the Sherwin-Williams color of the month, Celestial will help cool you down.  It is a easy and relaxed blue tone that would work very nicely in a lot of places. It has enough of natural, earth tone feel to it that you could use it in a main room of the home.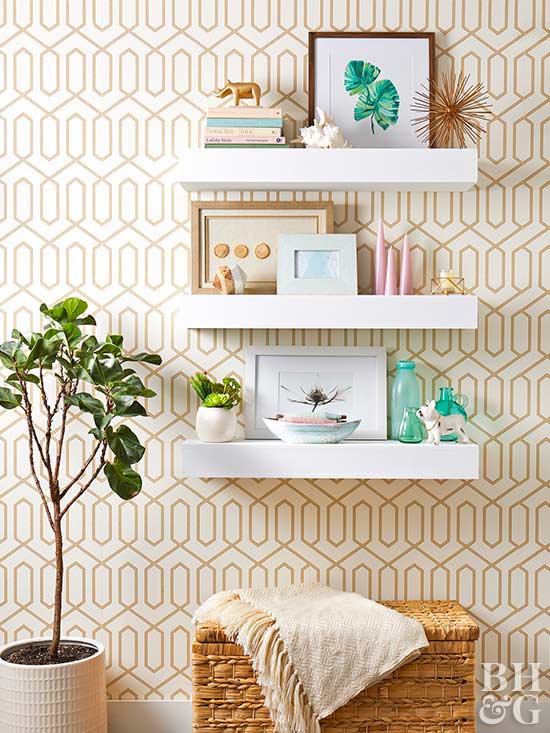 Wallpaper seems to certainly be very trendy this year.  It is not something everyone knows how to do though.  We have had several friends give a shot and I have to be honest, it is being considered in our house.  Before you dive into head over here for a quick tutorial.
And if you are just simply looking for a little inspiration, check out some of these interior and exteriors spaces courtesy of Better Homes and Garden.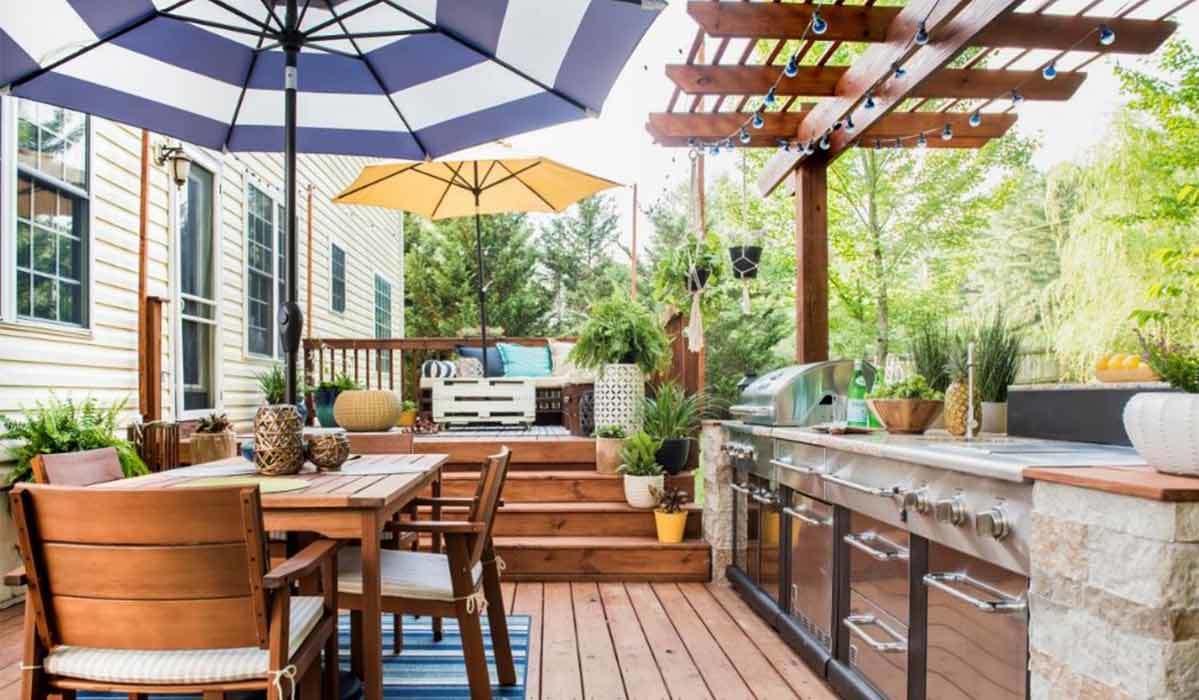 This is actually a really cool upgraded deck for those outdoor entertaining nights.
This porch area has a lot of character.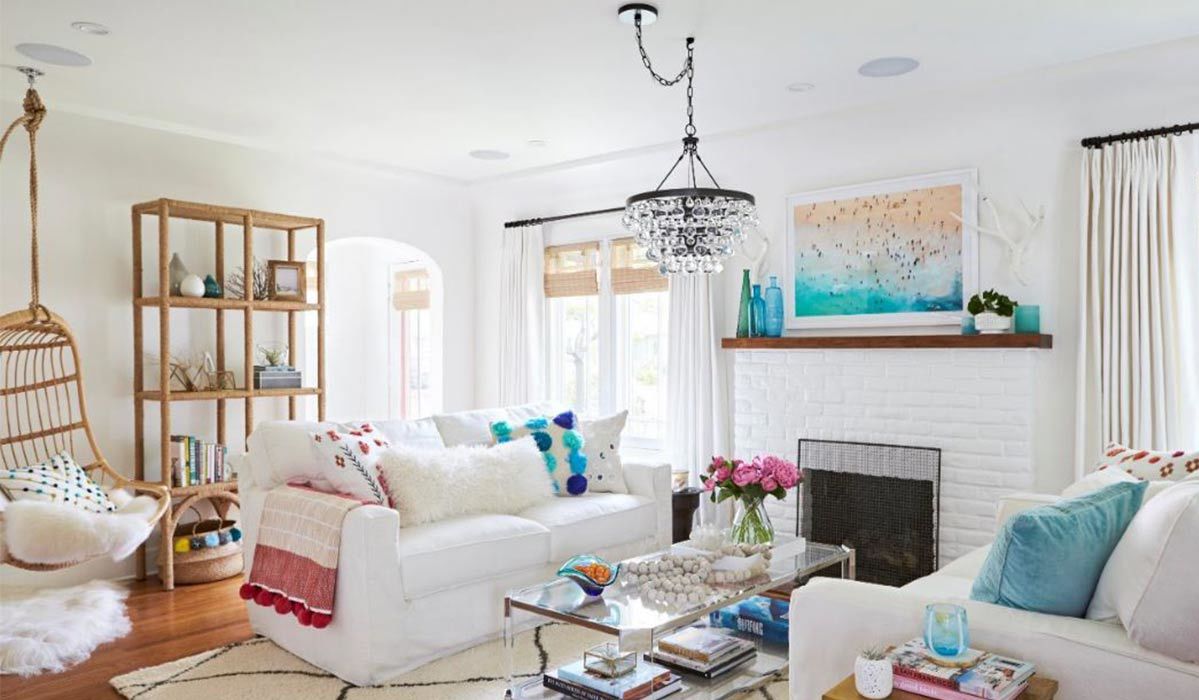 A lot of clean white with pops of color.