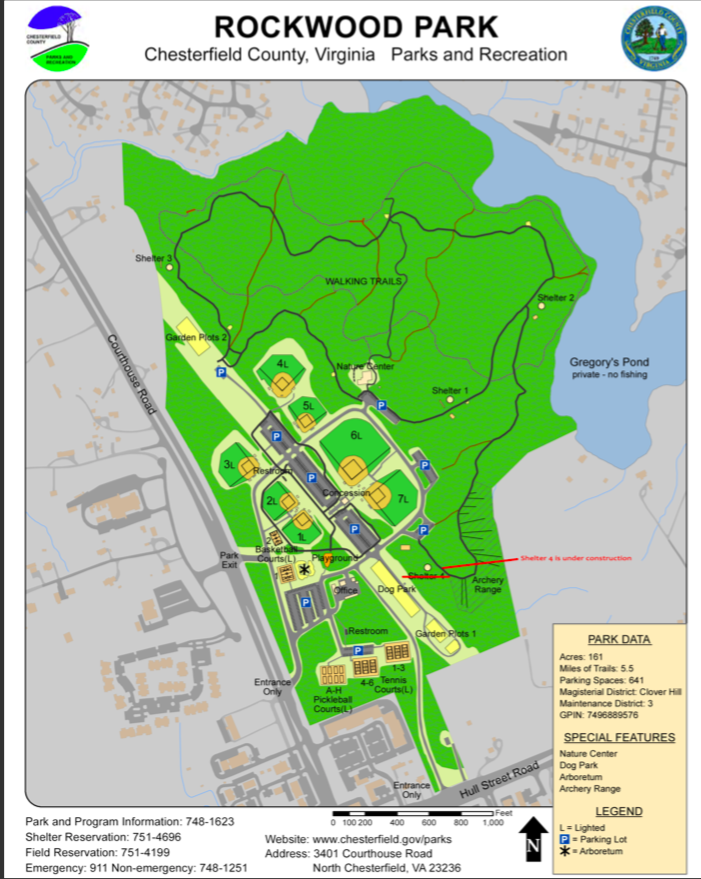 One of the best things living in RVA is the number green spaces in and around the city.  The number and variety of parks are incredible. One of our favorites to hit up is Rockwood Park in Chesterfield, pretty much on the corner of Hull Street and Courthouse.
The park sits on 161 acres.  It offers a numerous amenities for anyone trying to get outside.  From the two legged kids to the four legged ones, the joggers, team sports, and nature enthusiasts can find something at Rockwood.
We have always enjoyed taking the kids on the soft trails through the woods to see nature up close.  The longest trail is a mile and half, so not too crazy, but certainly not for those serious hikers. Trails are easily navigated by the little ones as long as they don't get worn out.  If you like to bring the stroller, you certainly can stay on the hard trails that intersect with the soft ones.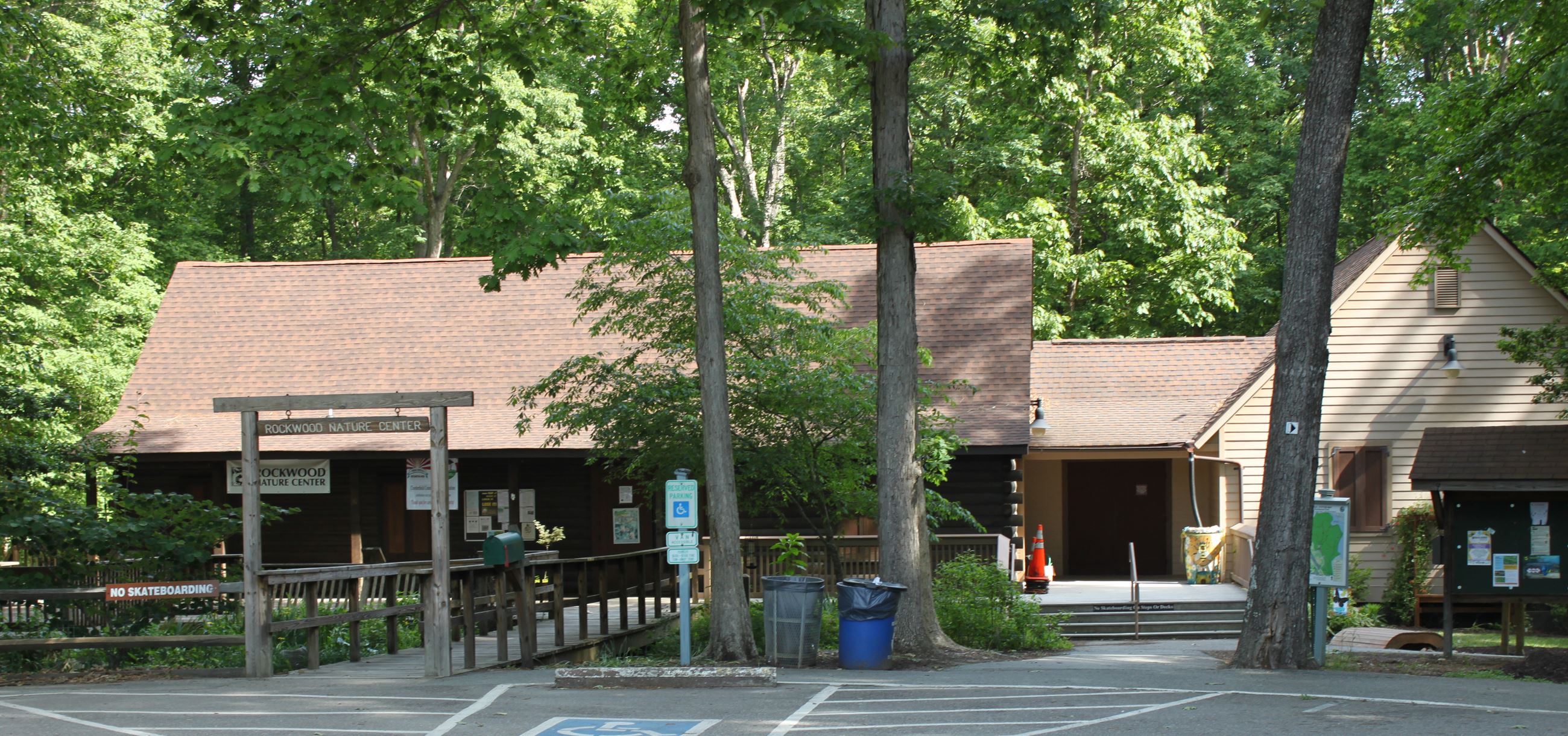 At the primary entrance of the trails, the Rockwood Nature Center is open most weekends throughout the year, and then most of the week during the summer months.  The Nature Center is FREE to visit and has several local wildlife displays inside, and often has programs for the kids and seniors.
Tons of sport space as well.  There are seven ball fields, six tennis courts, horseshoe pits, pickleball courts, basketball courts, and even an archery range.  And if you bring Fido, there is a great dog park available as well.
Parking is a breeze, and the restrooms are centrally located.  
Rockwood is always a great place to hit up on a beautiful day when you're looking to get out of the house.  It has never felt too crowded to us. And we can bounce around from the trails, to the Nature Center, to the playground.  And what is great is that when you are done, you can hop on Courthouse or Hull Street and head to a lot of places to grab a snack.  Another great reason to live in the RVA area!